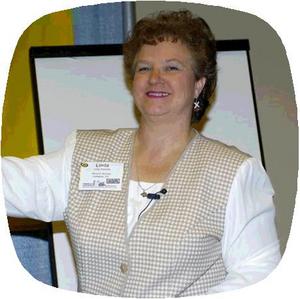 Linda Porcello in Cincinnati
What people are saying .. .
"Excellent! The self-esteem and positive effect we can have on our students was what I liked best." L. R.


"Good...Well-presented! Relates to us on the job." J. C.


"Linda was easy-going. She presented serious matters with a sense of humor so we enjoyed learning from her." J.W.

"I've been to every retreat we've had and Linda is the best speaker yet!" N.S.

"I learned to think about what is important to me." K. P.

"I learned to set priorities and do the important things first!" P. F.

"I enjoyed the practical demonstrations and the readings." R. A.

"I learned how to find more time to enjoy life. J. A.


* * *